2023 Feb 12 - News Summary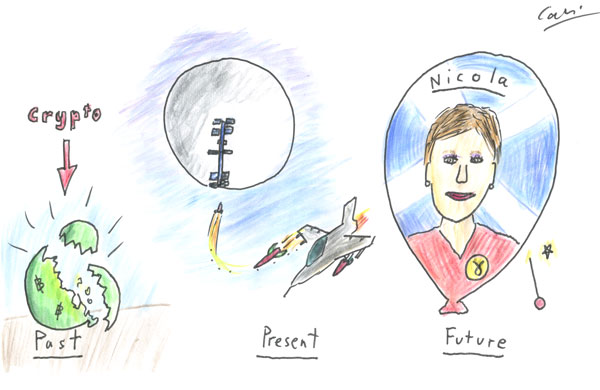 The police arrested 15 people outside an asylum seeker's hostel after a protest turned violent. In a twist of irony, those protestors will now be getting a roof over their head, 3 meals per day and legal representation all courtesy of the British taxpayer

There's a few studies out showing that vaping leads to lowered testosterone in men, apparently one of the first symptoms is the desire to take up vaping.

A crime boss from Brentford was arrested in Thailand after spending 5 years on the run. The article mentions that he only had one leg so presumably a better expression would be on the hop.

Burt Burt Bacharach passed away and apparently at the time he was writing a charity single for the Turkish earthquake, "Rooftops keep falling on my head" It would have been going up a song by a corrupt local building inspector "Walk on by"

I read that cows kill more people that sharks. That came as a surprise to me, I wasn't aware that cows killed *any* sharks

Garry Glitter was released from prison after serving 8 years for his horrendous crimes. I was glad to see that even multinational companies like Unilever are changing up their packaging try to keep him on the straight and narrow this time with everything from washing powder to packs of bin bags carrying a warning message "keep away from young children"

More mystery balloons over Northwestern America. All we know right now is that they're not German because then they'd be red and there would be 99 of them
The police arrested 15 people outside an asylum seeker's hostel after a protest turned violent. In a twist of irony, those protestors will now be getting a roof over their head, 3 meals per day and legal representation all courtesy of the British taxpayer

There's a few studies out showing that vaping leads to lowered testosterone in men, apparently one of the first symptoms is the desire to take up vaping.

A crime boss from Brentford was arrested in Thailand after spending 5 years on the run. ......