Hi there. This is the library for all the political cartoons on my YouTube Channel
I post something every week so why not bookmark this site, subscribe on Youtube or maybe follow me on Twitter.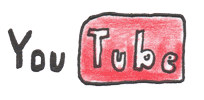 Other than that, my name's Calvin and when I'm not doing these, I work in data analysis / IT, love military history and play a lot of music; I also post music related cartoons on my other website so you might want to check that out. Maybe you know me from Scotland or Durham, I currently live in London.
Politically, I'm a libertarian and that probably comes across fairly quickly. If you want cartoons making cheap shots at 'the evil tories' or think that capitalism is a force for bad in the world then go back to your social media bubble. Socialism (when it gets a chance from time to time) always ends up with starvation, genocide and slavery. And I'd not really a fan of those things.